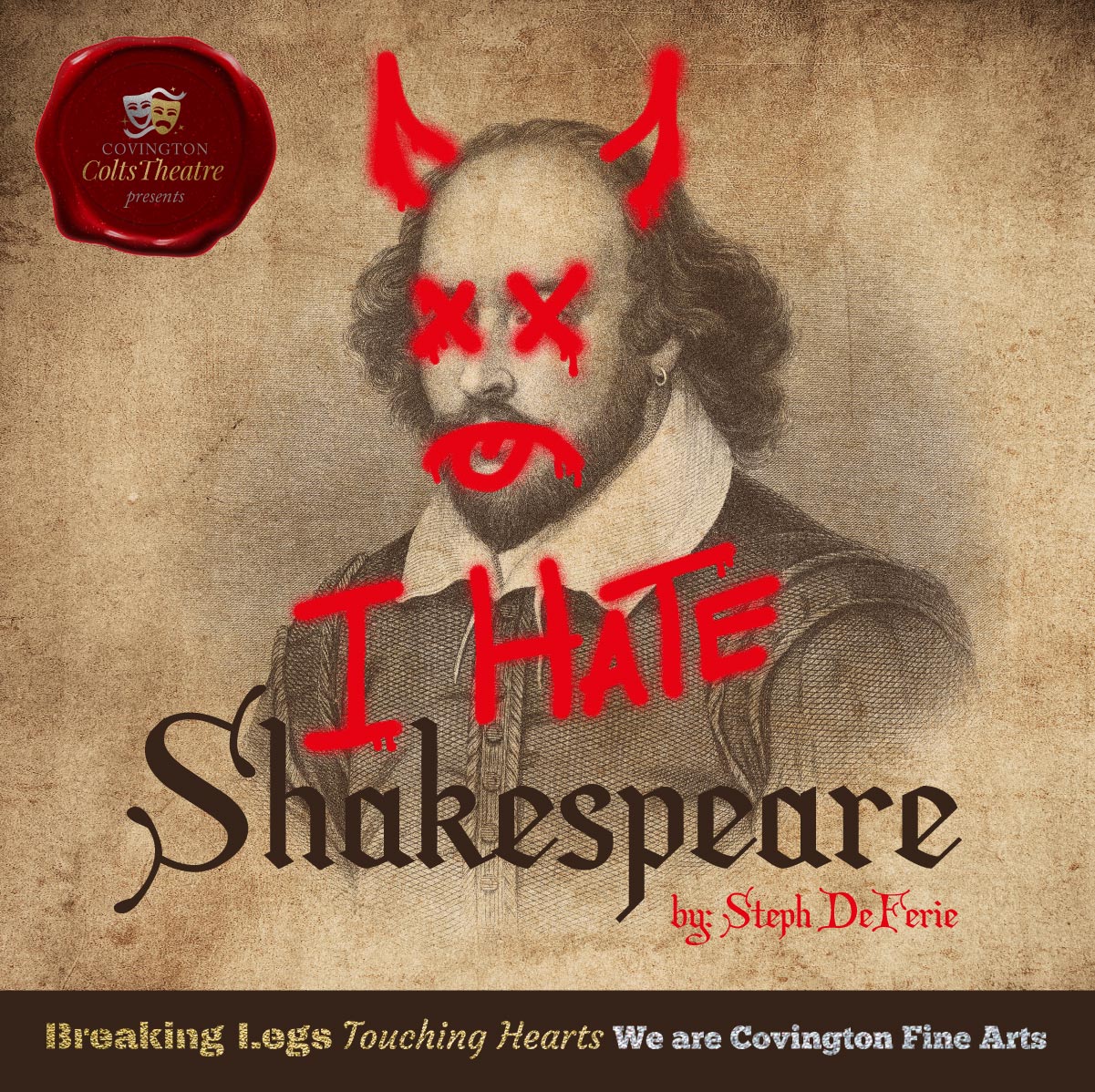 November 10th, 2021
at 6:30 p.m.
We hate Shakespeare! At least that's what the audience thinks until they get a rip-roaring rundown of Shakespeare's classics. I Hate Shakespeare! is a hilarious and fast-paced introduction to Shakespeare—with a modern twist.
TICKETS

ONE NIGHT ONLY!
$3 General Admission
DOORS 6:00 p.m.
SHOW 6:30 p.m.
Runtime is 36 mins
Tickets available at the door.
Online ticket sales have closed.

---
---
I Hate Shakespeare Company
---
Cast
Hamlet

Christian Lopez
Unhappy Person in Audience/Ghost

Harrison Blase
Claudius/Polonius/Banquo

Zach Halliday
Queen Gertrude/Narrator

Hazel Hunter
Ophelia/Lady Macbeth

Syreeana Kc
Laertes/Duncan

Dash Glessner
Traditional Juliet/Murderer

Mia Lawshae
Modern Juliet/Messenger

Sarah White
British Literary Historian

Hayley Curtis
Witches:
Savannah Haenning
Eliza Brown
Elyse Garrison
Macbeth

Jonah Peyton
Fleance

Charlie Turner
Spirit

Ellie Cervantes
Macduff

Charlie Bailey
Puck

Lily Smith
Crew
Assistant Director/Light Technician

Aubrey Smith
Stage Manager/Sound Technician

Noah Morris
---