Fine Arts in the Theater
UPDATED RAIN PLAN!
We are still hosting a live event Friday, June 4th with a showing of "Fine Arts in the Field" — but now it is inside the theater!
Masks required at this event.
Friday, June 4th at 7pm
Covington Middle School Fine Arts Academy presents Fine Arts in the Field — a screening of pre-recorded performances by DANCE and ORCHESTRA followed by THEATRE – Disney Aladdin JR the musical. The event will take place in the theater at Covington at 3700 Convict Hill Road. Join us!
TICKETS: $5 (adults) / $3 (students/kids)
Tickets available AT THE DOOR or ONLINE PRE-SALE
7:00pm AWARDS, 8th grade send-off
INTERMISSION – Silent Auction, Purchase Concessions & Gift Baskets!
8:30pm DANCE PERFORMANCE
8:45pm ORCHESTRA PERFORMANCE
9pm ALADDIN JR
The Theatre Boosters will be selling snow cones, pop corn, candy, sodas, and water (cost $1-3 each item – cash or card), along with merchandise to support the theatre department!
---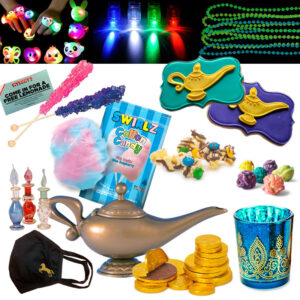 Support Colts Theatre with this treat-filled gift bag that you can pick up at the on-campus event on Friday, June 4th! (VALUE $45!)
PRE-EVENT SALE PRICE $30
BUY NOW >>
---
THANK YOU TO OUR SPONSORS!
---